Envirofriendly can provide commercial clients with a cost effective, one-stop full liquid waste management service to assist your cost saving programs.
We will apply proven, environmentally friendly, non-toxic microbial waste management products (see next panel) to the appropriate locations within a property such as urinals, toilets, drains, kitchens, pipe work, grease traps and wash down areas to reduce blockages, odours, grease build up etc.
Our products will extend the time between grease trap evacuations by more than 25%.
We can also manage all evacuations of grease traps and sewage collection pits, liaise with trade waste officers and councils on evacuation extensions and other issues thus relieving building and operations managers with one less headache.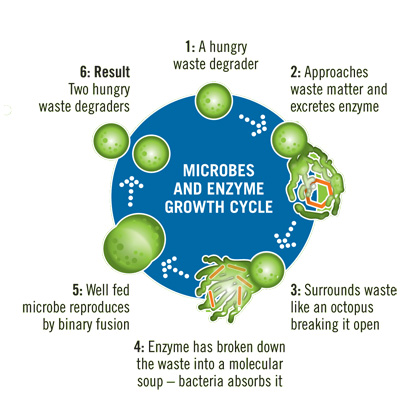 The products have each been specifically prepared and branded to suit a particular type of waste management problem – but if the client has unique issues then modifications can be made to ensure the right cross section of microbes are included in the end product.
All microbes are naturally occurring, are non-toxic and will not harm humans or animals.
For more information and to arrange an obligation free assessment
of your business please call us
1800 626 334 or +617 5546 9322